Indoor Kiddie Pool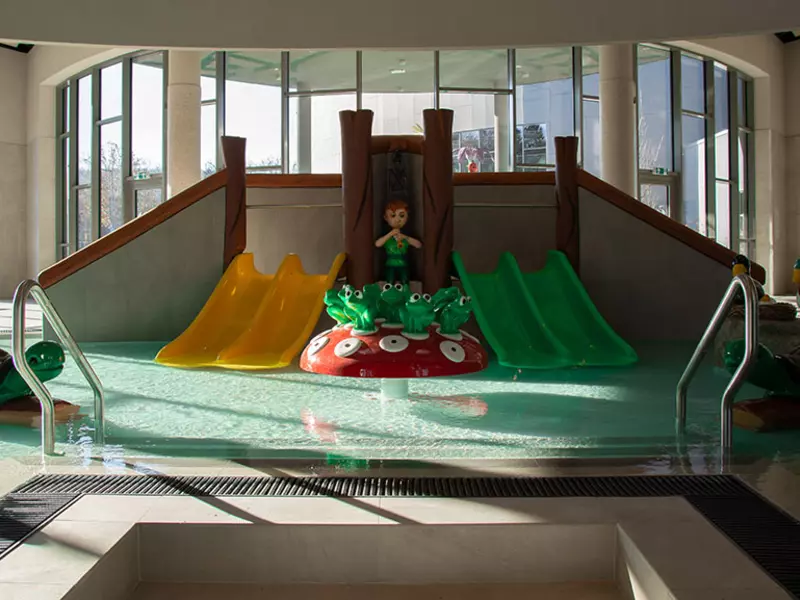 The Liliput Hall features an indoor children's pool, awaiting our little guests all year round. Colorful children's slides, fabulous fountains, and water jets ensure a fun and safe experience for our youngest guests.
Spray park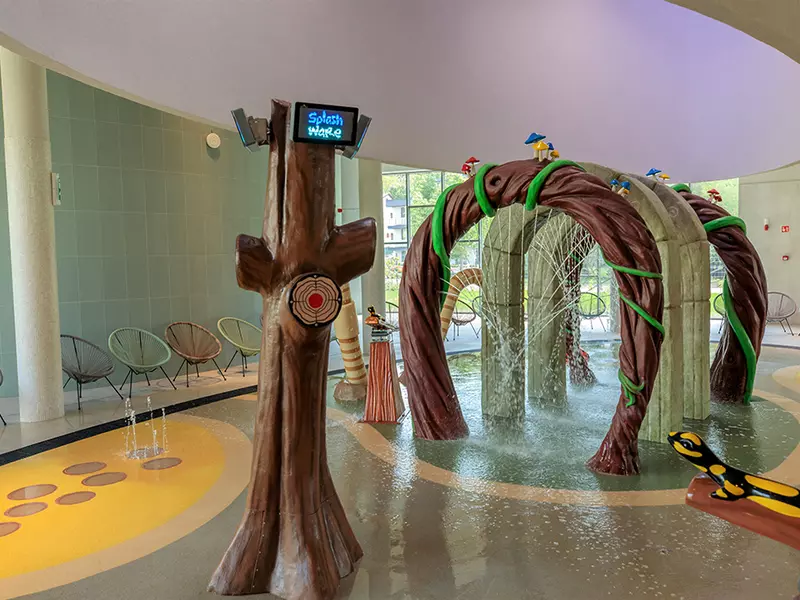 The Spray Park offers several exciting adventures, including water cannons and animal themed water gates which help create a playful and enjoyable atmosphere for children. Parents can lounge and watch from the rest area, or they can join in the target practice game.
Outdoor Kiddie Pool
During season, the Outdoor Kiddie Pool offers water slides and a built-in playground with attractive entertainment for the youngest family members. 
Playroom
For the added convenience of families with young children, the Liliput Hall also offers a modern playroom outside the pool area complete with separate diaper room and breastfeeding facilities.
For children ages 6-12, the Playroom also offers childcare services for additional price on weekends and holidays and for limited hours during the week, which also include movies, snacks, and refreshments.