Ramazuri Adventure Pool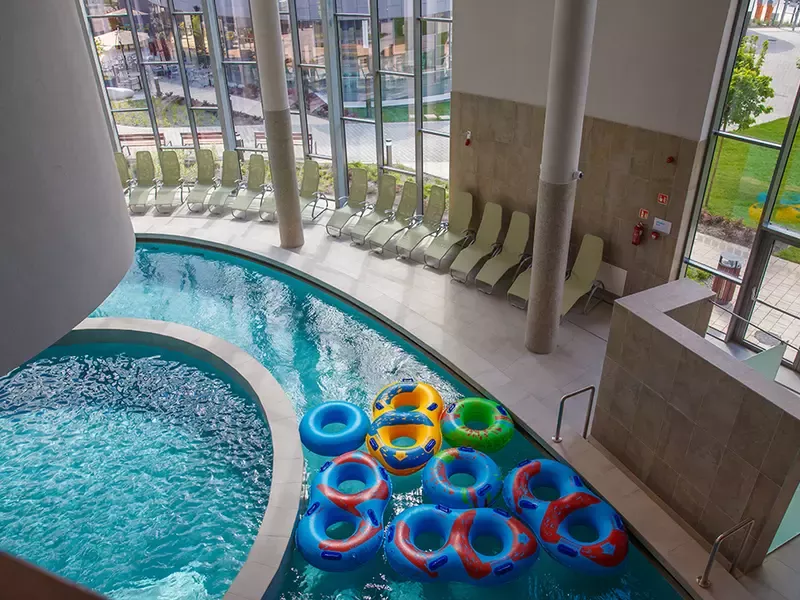 The Ramazuri Hall is the hot spot for adrenaline junkies and water slide lovers. The lazy river, which is equipped with water massages, showers and whirlpools, although these are only a warm-up to the three giant water slides coursing throughout the complex, both indoor and outdoor. They are designed only for the bravest. 
The spectacular, colorful water slides are designed for all different levels of experience and different ages. Starting at a height of 9 meters (29 ft 6 in), the water slides guarantee fun times. A unique feature is that at the end of the slide is an 8-meter (26 ft 3 in) "Run-out" instead of the pool. 
Flash Tube Slide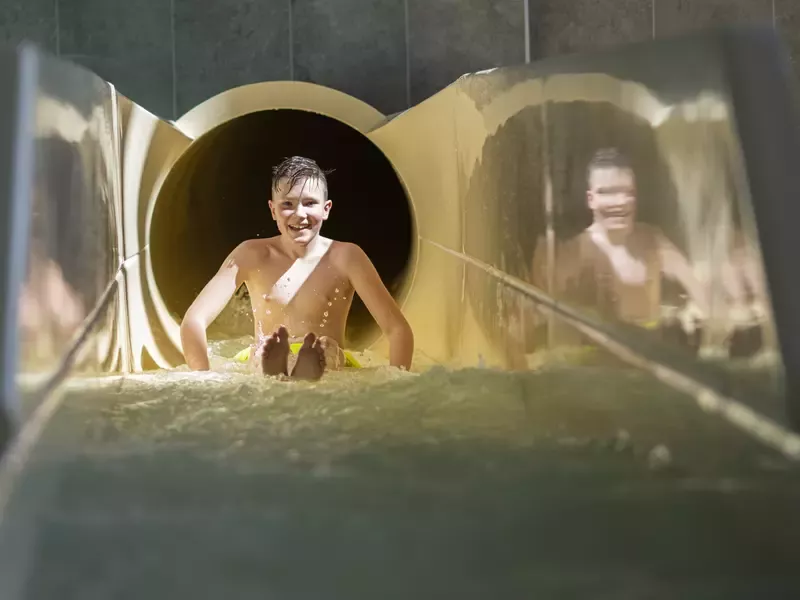 For a more exciting experience, the translucent Flash Tube Slide is equipped with special lighting effects and a unique touch panel visual game for your enjoyment. During the sliding, you can try your skills at touching the special, round-shaped light effects. The more figures you can touch, the more points you score, and the results are displayed on a game board. Each shape has a different point value.
Hit the Bonus! There is a bonus shape which only
lights up after every 1,111th hit which is worth 1,000 points. The time taken to get down the slide is also calculated into the final score.
Funky Slide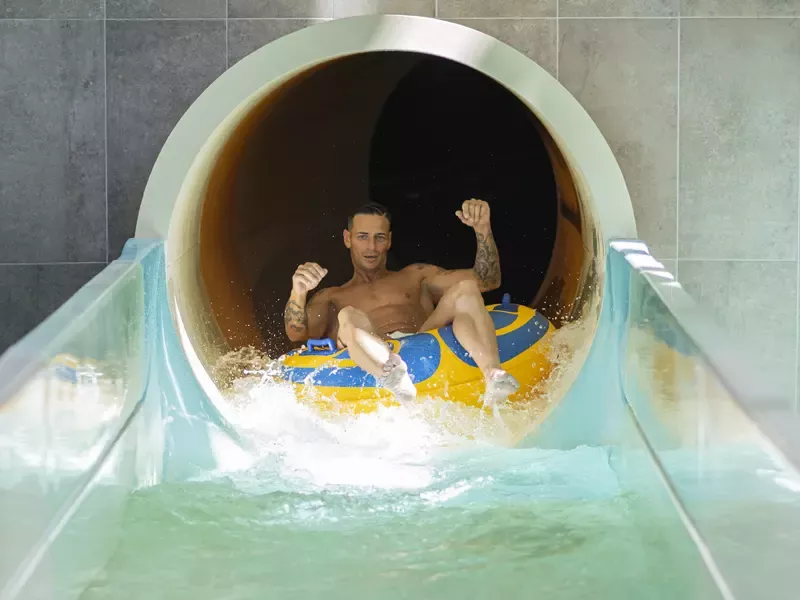 Sliding down in an "inflatable donut," either by yourself or with a partner, you can enjoy music on the Funky Slide. You begin by sliding down the slide, and after an open-top section, the slide turns into a closed uphill ride, ending in an exciting black hole with special light effects helping to enhance the experience.