Outdoor Bath Wellness/Sauna/Fitness
The Sauna, Massage and Wellness services of the Outdoor Bath will be closed until undefined time.
Panorama Event Room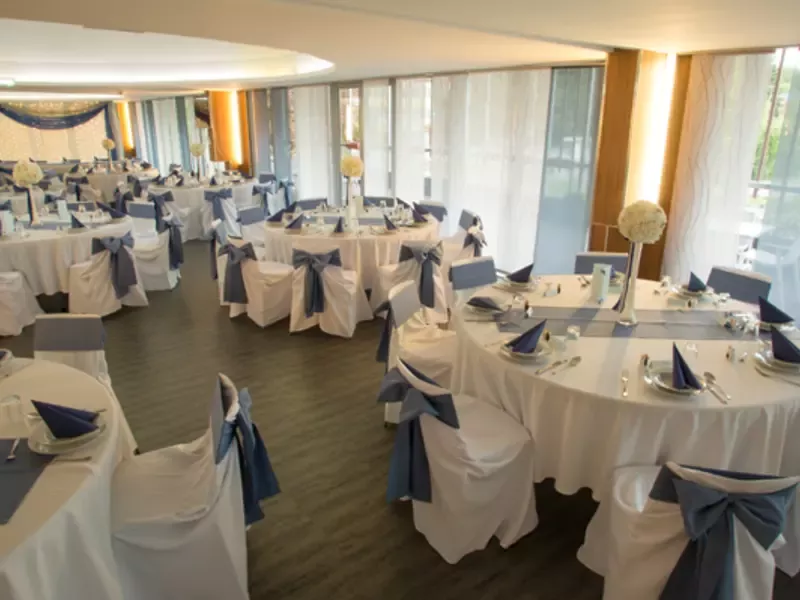 With its unique atmosphere, the Panorama Event Room is perfect for private events such as weddings, Christmas parties, corporate or family events, trainings, conferences, balls, gala dinners, and receptions. We also provide full catering service in-house and off-premises at your next event for all your catering needs.
The event room maximum capacity is 200 people, or up to 250 for a standing reception. For off-premises events, we can provide catering services for up to 200 people.
Wellness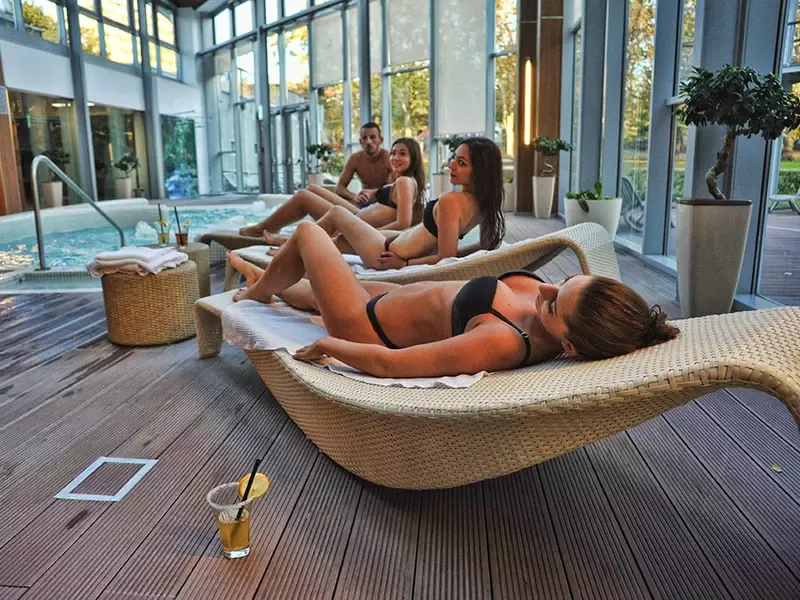 Our exclusive wellness department will make your family or corporate event an unforgettable experience. Our wellness services are also available upon request, including use of our pools and saunas, as well as additional services, such as our massage and catering services, to fit your needs.