Outdoor Bath Wellness/Sauna/Fitness
The Sauna, Massage and Wellness services of the Outdoor Bath will be closed until undefined time.
Herbal Sauna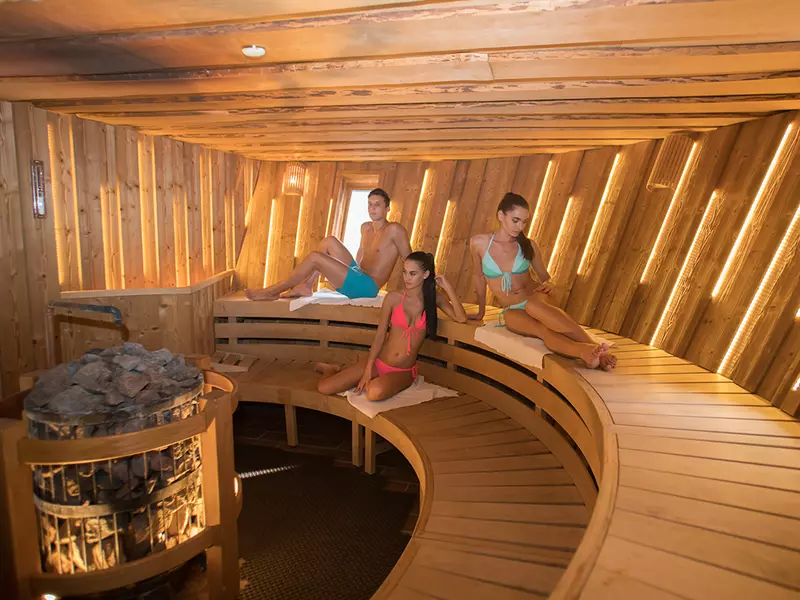 Far Eastern Magic
In our herbal sauna, the evaporating aromas of herbal extracts have a beneficial effect at the 70-80°C (158-176°F) temperature. Lemongrass, sweet orange, cinnamon, lavender and ylang-ylang takes our guests into the world of the Far East. The sauna's "warmth" is provided by volcanic rocks.
Infrared Sauna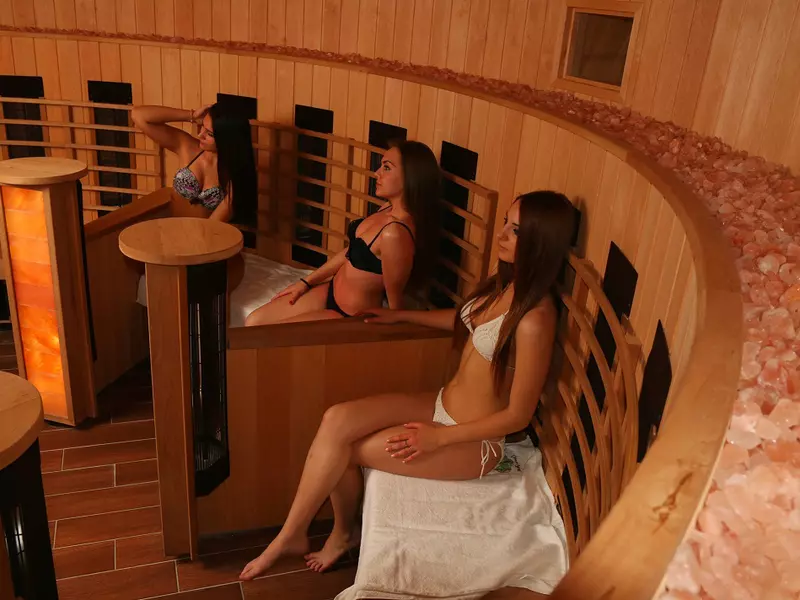 Regeneration Miracle
Our infrared sauna offers a miraculous daily recovery at temperatures of 50-60°C (122-140°F). The ceiling itself is the starry sky, and the built-in LED TV enhances the pleasant atmosphere with unique picture effects.
Magma Sauna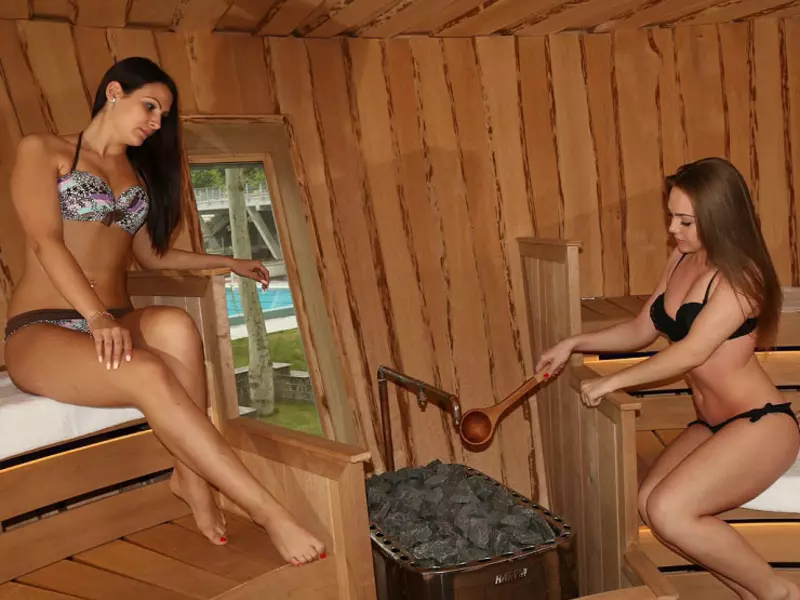 Sauna Sessions
The 80-100°C (176-212°F) magma sauna stove with automatic pouring ensures continuous dosing of essential oil and just the right humidity. In addition to the relaxing and soothing light effect, our sauna masters await our guests with unique sessions. Built-in LED TV complete the sauna sessions.
Steam Cabin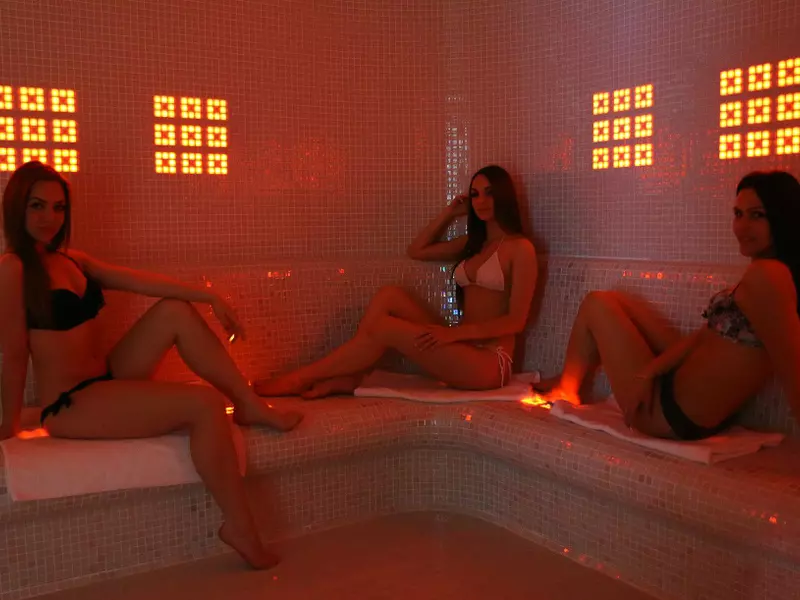 Tropical Rejuvenation
Our steam cabin evokes a tropical experience at 40-50°C (104-122°F) with 90-100% humidity. Our heated seats give off heat like the sun, and our pearlescent tiles provide a special visual experience. The mint steam aroma contributes to the refreshing feeling.
Cryochamber/Ice cabin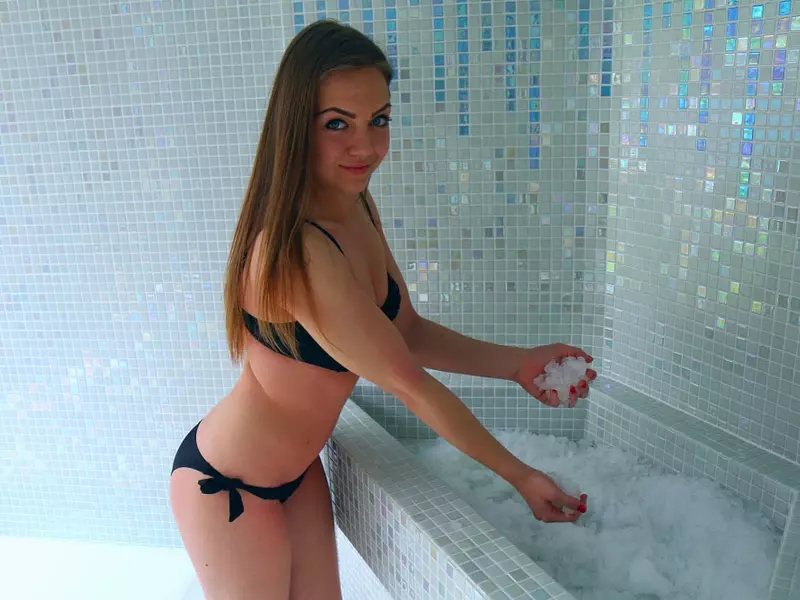 The World of the Mountains
After a sauna, you can get an unparalleled panoramic view from the cryochamber with an inside temperature of 17-20 °C (63-68°F) in the ice cabin, thanks to its glass wall. The icy atmosphere of the illuminated seats reminds you of the cold world of the snow-capped mountains, even in the summer.
Salt Cabin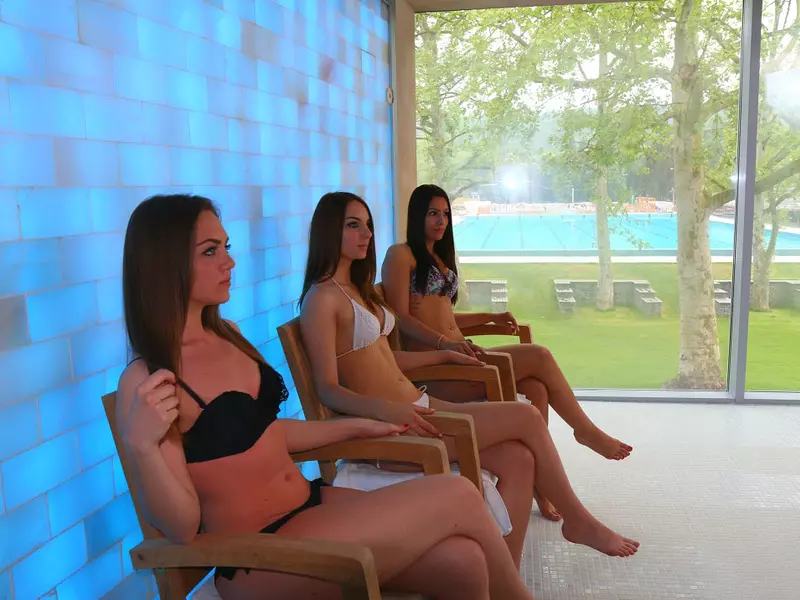 Beach Experience
Our special salt cabin at around 20-25°C (68-77°F) awaits you with a real beach experience. Air enriched with atomized salt with a natural red salt wall is illuminated by light strips built into the wall. Relax and unwind on the beach.
Dipping Pool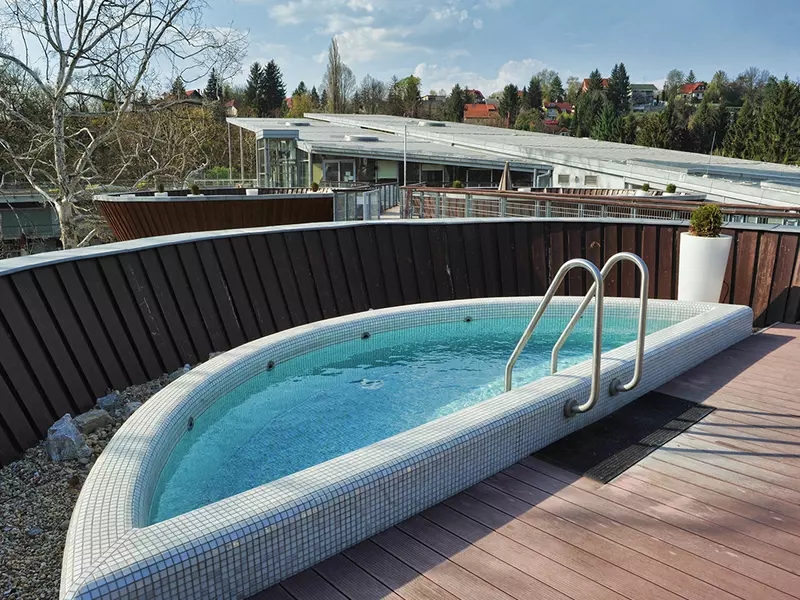 Immerse Yourself in the View
The open splash pools located at the top of the sauna dome (water depth of 1 m or 3 ft 3 in, and temperature of 14-16°C or 57-61°F) and the relaxation terrace also offer a wonderful view of the Bükk Mountain Range.