Outdoor Bath Wellness/Sauna/Fitness
The Sauna, Massage and Wellness services of the Outdoor Bath will be closed until undefined time.
Adventure Pool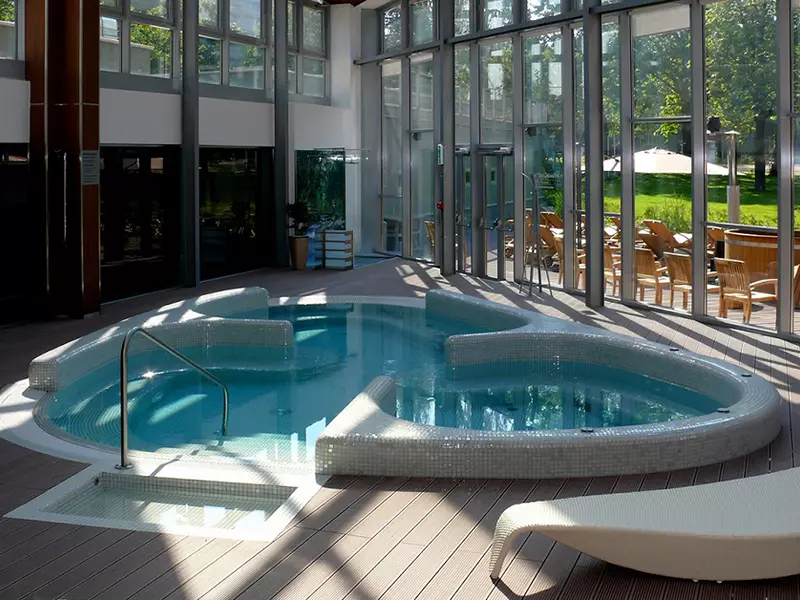 In the 33–36-degree Celsius (91-97°F) water of the adventure pool, bath guests can not only enjoy the refreshing experience of the jacuzzi, but also relax in the pool and enjoy the view of the picturesque surroundings through the huge glass surfaces. Water depth is 0.9 m (2 ft 11 in).
Massage Pool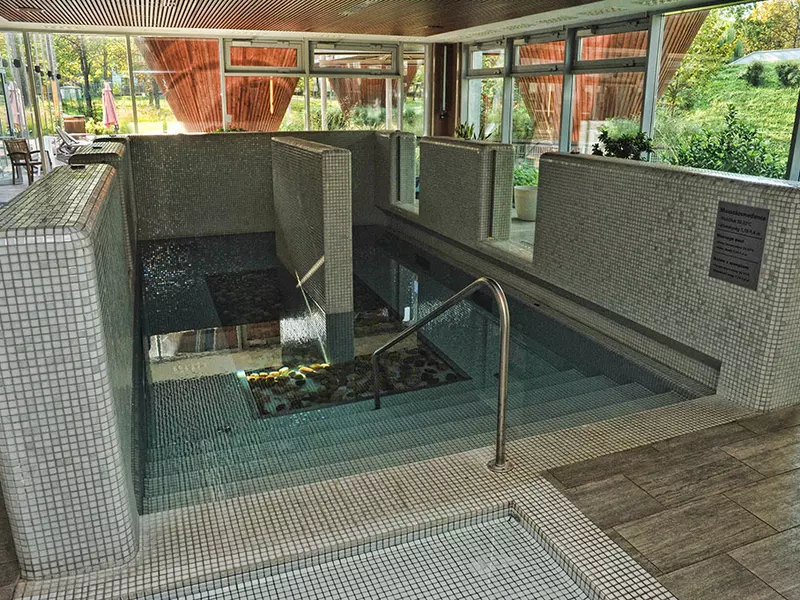 The Massage Pool is also located in the indoor wellness area. With a pleasant temperature of 32-33 °C (90-91°F), it offers a one-of-a-kind experience: it is a special feeling to walk on the smooth polished stones at the bottom of the pool. Water depth is 1-1.4 m (3 ft 3 in-4 ft 7 in).