Family Pool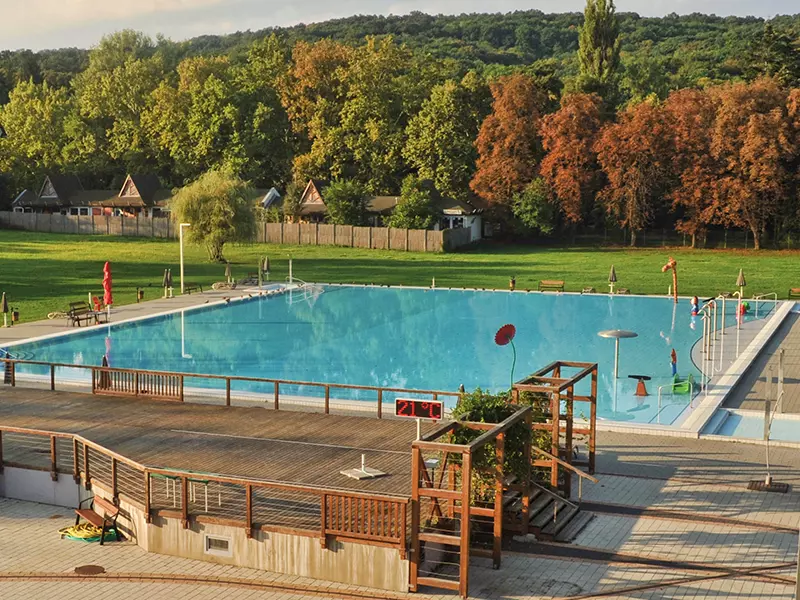 The outdoor pools are open from May to September and serve as an oasis during the summer months. The family pool is ideal for all members of the family, big or small. Water temperature ranges from 29-31°C (84-88°F). The pool is gradually deepening from 0.2 m to 1.1m (8 in to 3 ft 7 in). It is complete with a small slide and fun equipment. A playground by the pool also offers carefree entertainment.
Swimming Pool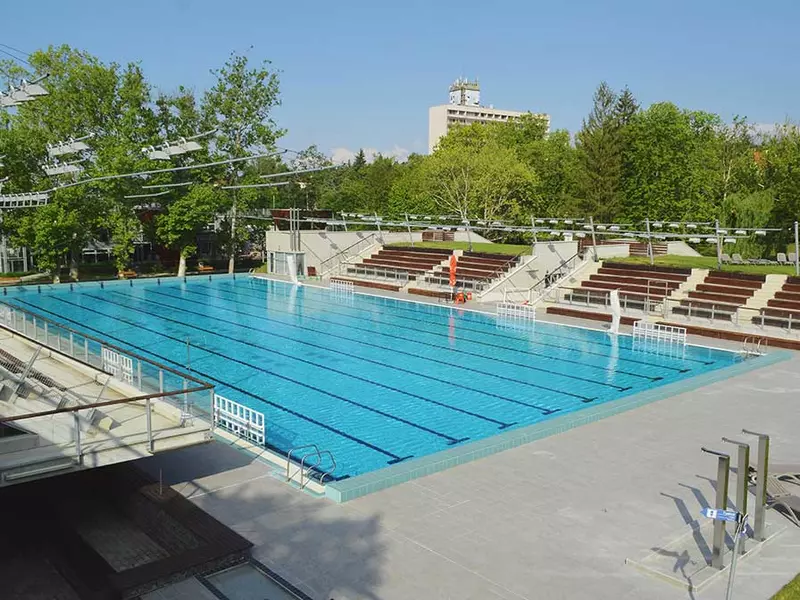 The 50-meter swimming pool is 2.2 m (7 ft 3 in) deep, and the temperature in the pool is kept at 27°C (81 F). In addition to public swimming, the pool also serves as a venue for water polo matches and swimming competitions with grandstands on both sides of the pool for fans.
Active Recreation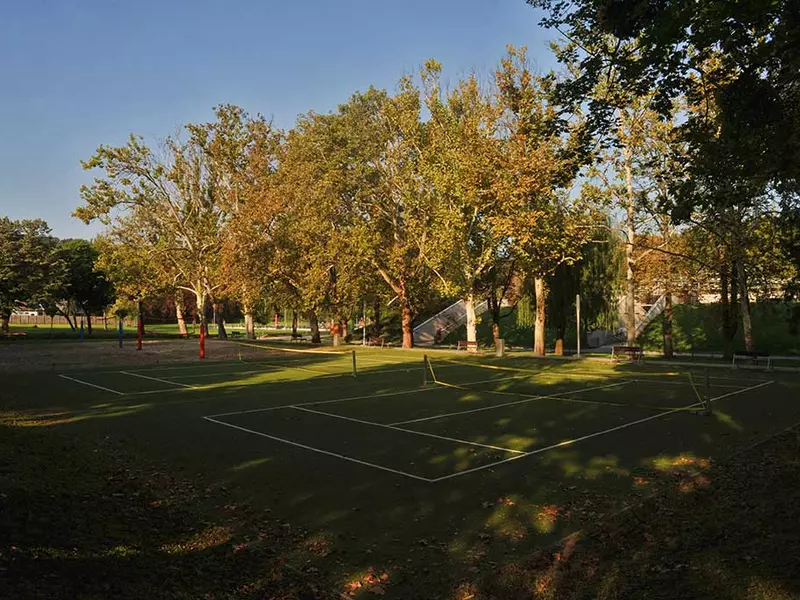 For those looking for active recreation, there are two volleyball and two tennis courts in the green area of the park where you can have matches under the shade of the huge sycamore trees.